I love getting tagged in things! It makes me feel very special and important. Calliope the Book Goddess was kind enough to tag me in this one, which is all about my ever-growing TBR.
---
How do you keep track of your TBR pile?
Goodreads! Goodreads has been a godsend for me in organizing my TBR. I used to keep my list on the Notes app of my phone or in a notebook, but Goodreads has streamlined and centralized the list. I love how you can organize it based on average rating, author, date added, etc.
---
Is your TBR mostly print or ebook?
As I may have mentioned, I used to work at an independent bookstore, so I have witnessed firsthand the effects of e-books on the independent bookstore. I always try to support bookstores by buying physical books, because I firmly believe ever community should have a local bookstore. That said, I DO own a Kindle, which I use mainly for travel and NetGalley ARCs. I would say my TBR is 90% physcial books and 10% e-arcs.
---
How do you determine which book from your TBR to read next?
It depends on a lot of things! I got really into reading challenges this year, so a lot has been determined by which books will satisfy various categories. But I also try to read ARCs that will be archived soon, seasonally-appropriate books  and anything that really stands out to me.
---
A book that's been on your TBR the longest?
I have developed such a complex over this damn book. I actually own two copies of it. I haven't been able to get past the first fifty pages each time I try to read it, but I also won't remove it from my list because I'm determined to finish it. Now it just sits there, making me feel guilty, every time I scan my TBR.
---
A book you recently added to your TBR?
Here's three:
These are the three newest additions to my TBR! I added Asking for It after reading Jessica @ Mud and Stars excellent review of it. A Study in Charlotte I discovered through Genea @ My Heart Beats for Books post about it and Throne of Glass because apparently everyone and their mother thinks this is the hottest thing since The Hunger Games.
---
A book on your TBR strictly because of its beautiful cover?
I don't think I have any books on my TBR just because of their beautiful covers, but a lot of the books do have really beautiful covers. I really like the cover of To All The Boys I've Loved Before because it looks like my fantasy bedroom with so much natural light and all white everything. I think the art on We Have Always Lived in the Castle is really well-done and spooky (plus there's a cat), and the cover of Beautiful Ruins is just so beautiful and I really want to go to Cinque Terre!
---
A book on your TBR that you never plan on reading?
I was originally so excited to read this when I first heard it was coming out because TKAM is my favorite book, and I loved the idea of more TKAM canon. But after reading more articles about how the manuscript was 'discovered', I just began to feel really uncomfortable with how the publication was brought around. I personally don't think that Lee wanted this novel published, and I do think that she was taken advantage of. As curious as I am to read this sequel/draft/origin story, I don't want to support what I believe was an unethical and greedy choice in publishing this.
---
An unpublished book on your TBR that you're excited for?
Career of Evil by Robert Galbraith! The third in the Cormoran Strike mysteries, which I am really enjoying. For people who love Harry Potter, I usually describe these as if Kingsley Shacklebolt and Hermione Granger teamed up to solve crime. They're really engaging reads, and this next one comes out October 20!
---
A book on your TBR that everyone has read but you?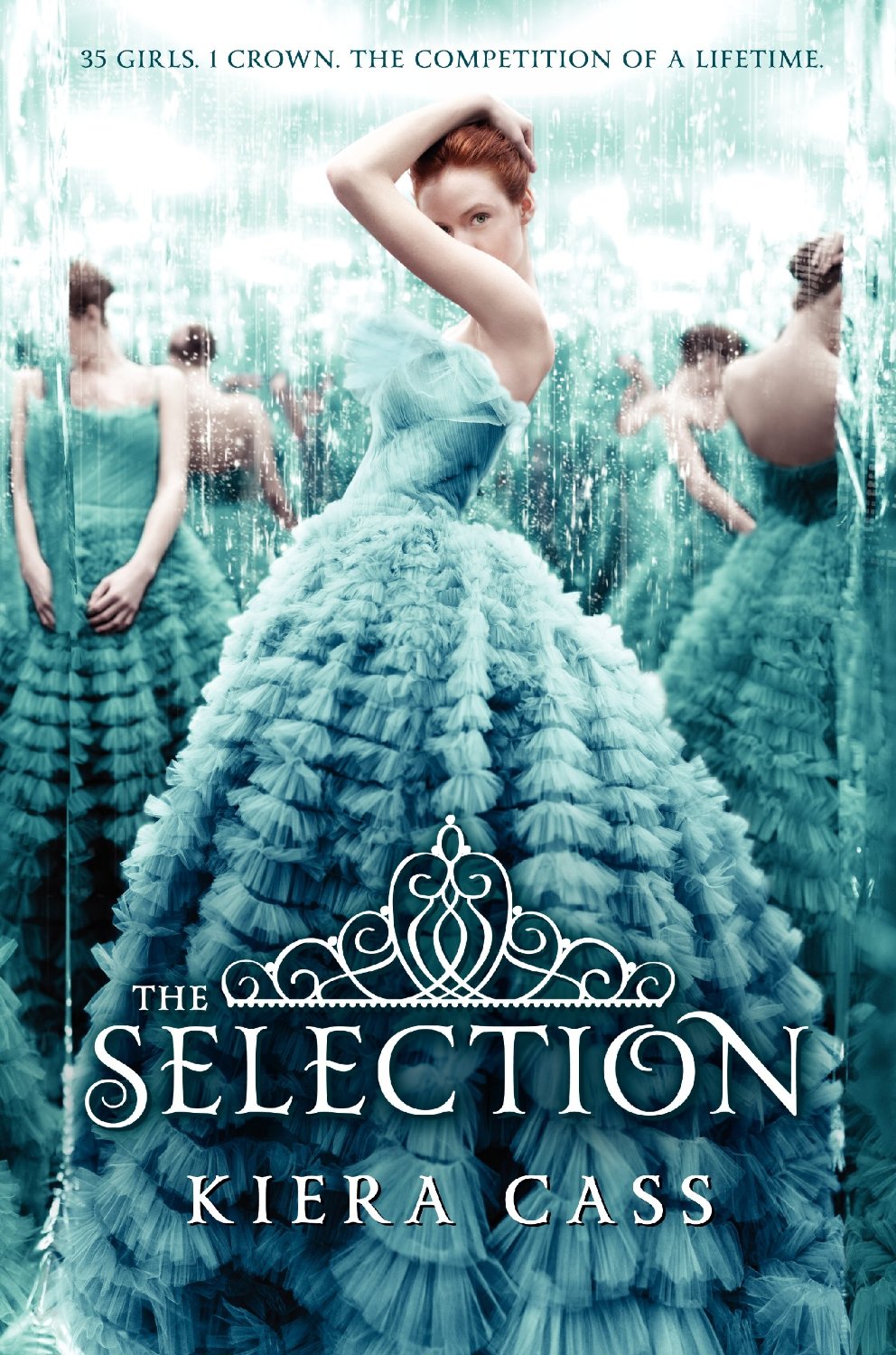 There's plenty of these! I definitely feel like I'm very late to the party of The Selection trilogy and The Lunar Chronicles. People seem to genuinely love The Lunar Chronicles and hate-read The Selection trilogy. Ready Player One is one of the highest-rated books on my TBR, and it sounds like the blogosphere and critics alike have loved it.
---
A book on your TBR that everyone recommends to you?
I don't think I've ever heard a negative thing about this book! Every review I've seen — on Goodreads and on blogs — has been that this book is completely amazing. I hope I'm not making my expectations for it too high, but I'm really excited to read it if I ever get around to it.
---
A book on your TBR that you're dying to read?
I really loved Mindy Kaling's first book, and I'm really excited to read this next one. Mindy manages to both self-deprecatingly funny but also very empowering, and I love that. She writes like a funny older sister.
---
How many books are on your Goodreads TBR shelf?
252, and growing every day! So if I read fifty books a year, it would take me slightly over five years to read all of these. But let's be real, in those five years I would discover another 200 books I want to read. It's a never-ending cycle, and I'm totally okay with it.
---
That's my TBR book tag! Writing this made me feel much more eager to actually tackle all the books on my TBR. Now for the tags!
Jessica @ Mud and Stars
Genea @ My Heart Beats for Books
Ayunda @ Tea and Paperbacks
Deanna @ A Novel Glimpse
Marie @ Drizzle and Hurricane Books
And anyone else who is interested!